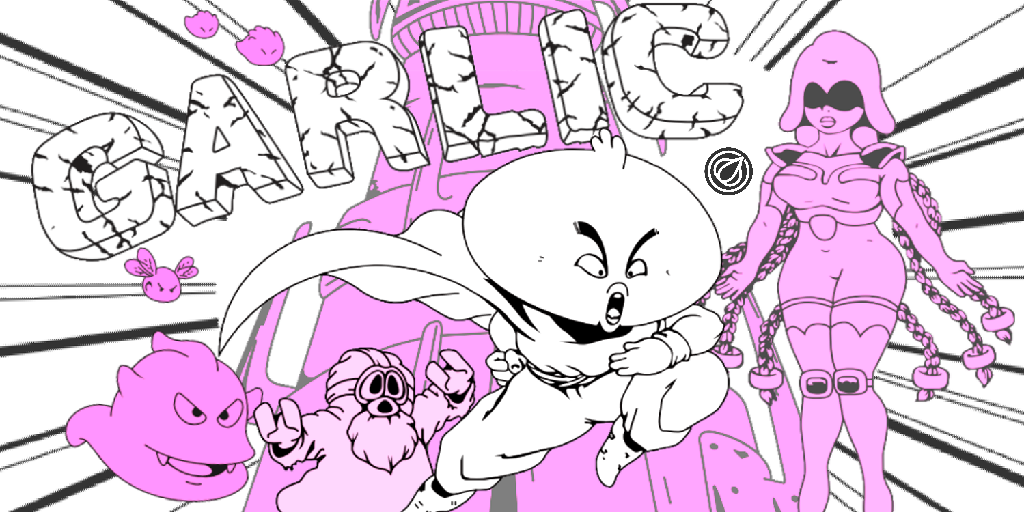 Did you know cryptocurrency can be 420X funnier when they are clean, garlic bread meme, and also have real tokenomics?
Well, although a memecoin, Garlicoin is just that.
A few years ago, garlic bread memes were really popular and on top of every memelord's collection.
Following the trend, in December 2017, a Reddit user, DigitalizedOrange, published a post titled: "If this post gets 30,000 upvotes, I will make a garlic bread cryptocurrency called Garlicoin,"
And the post got overwhelmingly popular; therefore, Garlicoin came into existence.
Garlicoin – better fundamentals for better memes
By January 2018, the Garlicoin project team had published the first API for exploring the GRLC blockchain (Garlicoin Insight), uploaded the source code for the first version of the cryptocurrency, and launched the mainnet.
Garlicoin was built on top of a Litecoin fork that went through a few adaptations, now allowing commodity hardware GPU and CPU mining while preventing ASIC devices from joining the network.
The current version of Garlicoin's proof-of-work is called Allium and provides consensus on the network with a block time of only 40 seconds.
And to promote further decentralization within the mining network, the project team has also implemented Dash's DWG difficulty adjustment mechanism to tune difficulty according to the hash rate.
In terms of tokenomics, Garlicoin comes with a max supply of 69 million GRLC, from which 92% are already in circulation. The rest of the GRLC will be unlocked over time by miners, and there will be no new coins flooding the market from artificial inflation.
The web payment service, and got listed on more exchanges.
And because the team is aware that the lack of presence on big crypto exchanges is an impediment for GRLC adoption and growth, they have listed the Garlic retro video game is coming to reinforce the memes, expand the community, and give its member a medium to have fun with GRLC and accomplish monthly challenges that can win them up to $100.
And as the roadmap shows, the plan for 2022 is to introduce GRLC to the gaming community more and more by releasing a game that integrates Garlicoin and participating in various competitions.
As things stand, Garlicoin has enormous growth potential, and the price level of $0.1 is just the beginning. Considering the current updates and the upcoming ones, the community will expand, fueling GRLC's cryptocurrency soon.
Bitcoin Market Price Chart in RealTime
Please, do your own research (DYOR). This cryptocurrency nes analysis post was culled from NewsBTC