Sell Your Bitcoins to Bismark
---
Price:
43,857,684 NGN/BTC
Limits:

2000 - 35000 NGN
Payment method:

Bank Transfer
Trade process time including payment:

90 Minutes
Crypto merchant trade name:

Bismark - Last seen 2 weeks ago

This trader is not online at the moment. However, we shall alert the trader via text message or email if you open trade request. Enter the amount of coins you want to buy or sell and click the button below to open trade request.
---
Enter the amount of bitcoin you want to sell.
---
Don't have an account? Click the button below to create one and start selling bitcoins to Bismark instantly. It is absolutely free and takes less than 2 minutes.
---
The fact that you are on this page implies you have selected the best advert deal and the trader you want to trade with. The job is really half done.
The next thing to do is to study carefully the requirement of the advert and the terms or conditions you must meet in order to initiate trade request with trader. Conditions like:
1. Your email address must have been verified.
2. Your documents are verified.
3. Your mobile number is verified.
These conditions vary and they are set by trader.
Also, make sure you are able to comply with the trade processing time including payment.
Once you are fully set, just enter the amount or value of coins you wish to trade (either buy or sell) using the form above and then hit the button below.
By this, you have initiated trade request and trader would be notified. You can also send message to trader on the chat box available on the trade processing page.
For details, please check our
FAQ
or download our trade guide eBook
here
.
To open trade request, all you need to do is enter the value of coins you want to buy or sell using the form above and then click the button below.
You must login to initiate trade request otherwise, trade button will not be available to click.

If you are not satisfied with trade request, you can cancel it by just a click on "Cancel" button on trade processing page.
In the same vein, you can report a trade if you notice any shady activities. The Sleekarena Team shall look into your report and take appropriate action.
Ensure you report trade within the trade processing time especially when you have make payment and coins is not released.

Sleekarena users trade experience with Bismark
| | | |
| --- | --- | --- |
| 4 People trusted Bismark | 0 People were just neutral | 0 People were NOT satisfied |
Click here
to view trader's profile.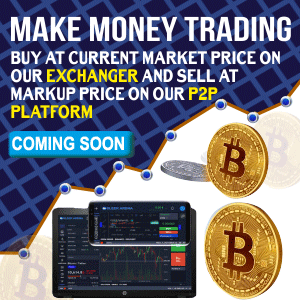 This Advert Requires That You Have:
Verified documents
Verified email address
Verified mobile number
Terms of Trade with Bismark:
Just open trade, drop your account details and phone number. I will make payment immediately.
Please, use the chat box to contact me if am taking time too much time. Thanks